Indoor air quality:
a real public health issue
We spend 80% of our time in close spaces: home, work, transport.
In such spaces, the air can be 5 to 10 times more hazardous than outdoor air: the increase of air tightness of buildings generates an issue with air renewal.
Sick Building Syndrome (SBS)
Bacteria, spores, pollen, fungi, airborne microorganisms, cigarette smoke, an other harmful particulates in the air are a growing problem. They are produced by human activity such as building material, cleaning products, furniture, etc.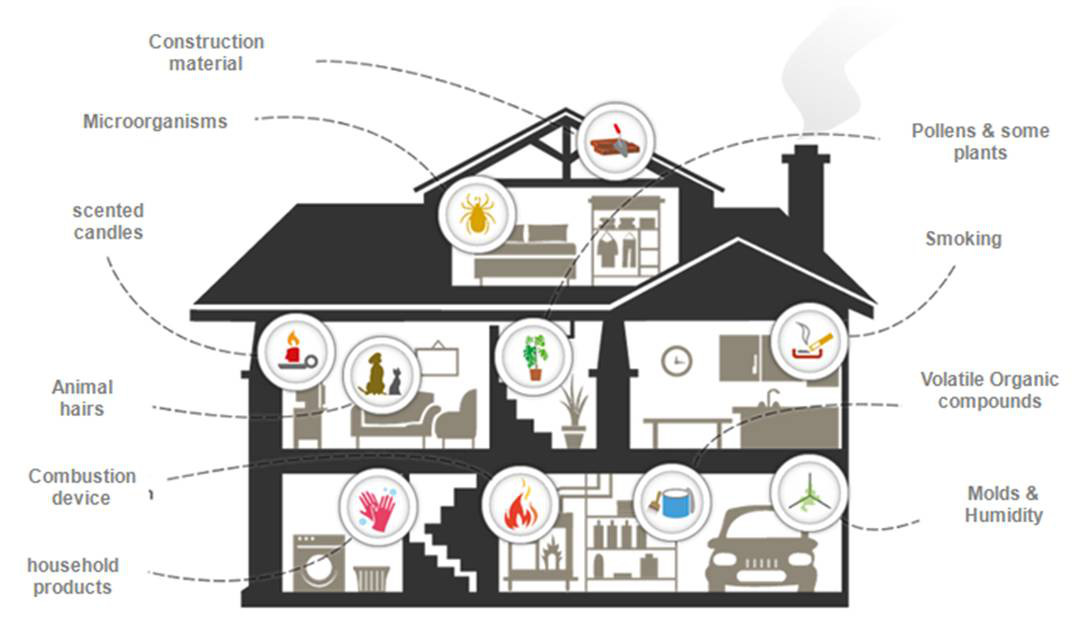 According to the World Health Organization, 40% of all buildings pose a serious health hazard due to indoor air pollution.
What should you do?
The golden rule: aerate your home every day.
Watch the indications on labels: in many countries, construction materials and furniture have a label indicating the level of emission: from A+ (very low) to C (high).
In addition , products limiting their impacts will often display ecolabels (NF Environment, European Ecolabel) .
An ADEME guide offers an overview of our air quality . It details the families of pollution sources and their impacts on our health ; it provides practical solutions and advice.